Holi Special Panchang, March 8, 2023: Check Tithi, Nakshatra, Shubh Muhurat, And Other Details For Wednesday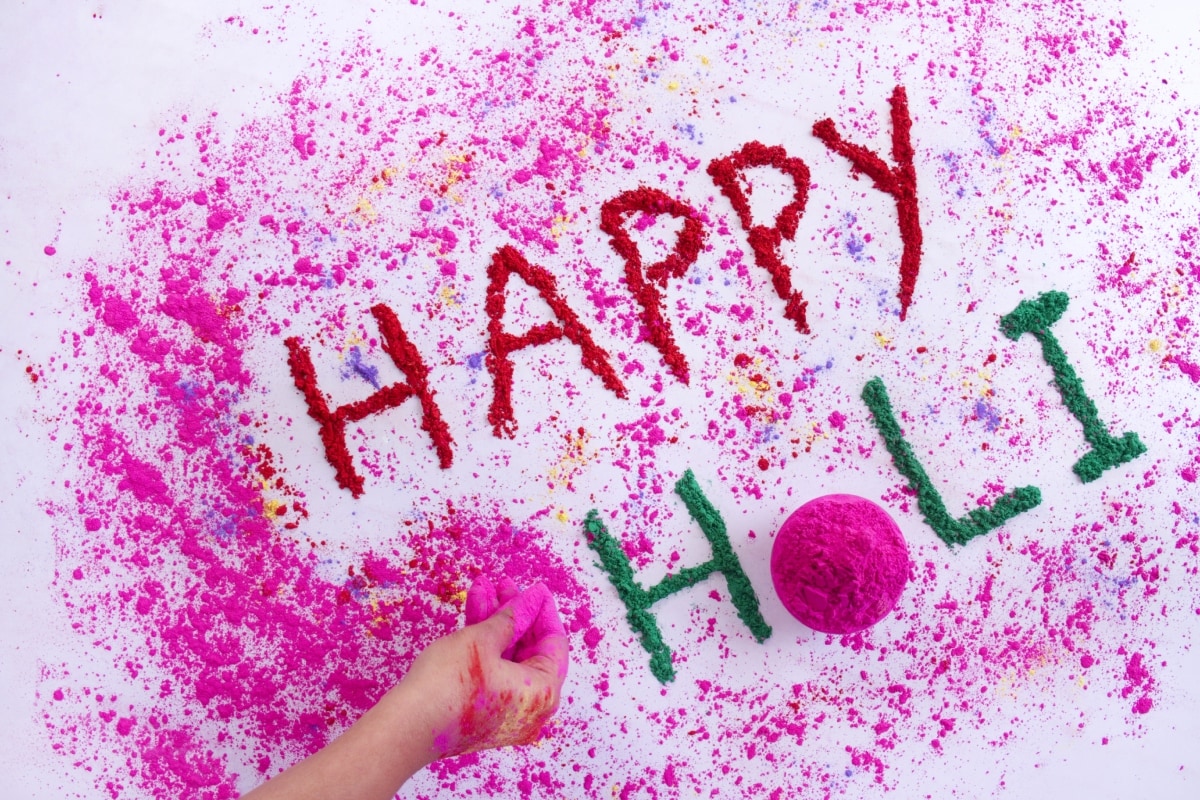 Last Updated: March 08, 2023, 04:30 IST
Aaj Ka Panchang, March 08: Hindus worldwide celebrate the religious festival of Holi. (Representative image: Shutterstock)
Aaj Ka Panchang, March 08: According to Drik Panchang, the Hindus will observe the three religious festivals – Chaitra Begins, Holi, and Ishti on this day
HOLI 2023 AAJ KA PANCHANG: The Panchang will signify the Pratipada and Dwitiya Tithi of the Krishna Paksha on Wednesday, March 8 as per the Hindu calendar month of Magha. According to Drik Panchang, the Hindus will observe the three religious festivals – Chaitra Begins, Holi, and Ishti on this day. Hindus worldwide celebrate the religious festival of Holi, which is considered the second most significant event on the Hindu calendar after Diwali.
ALSO READ: Happy Holi 2023: Wishes, Images, Status, Quotes, Messages, Facebook and WhatsApp Greetings to Share With Loved Ones
The Braj regions, which are associated with the life of Lord Krishna, include Mathura, Vrindavan, Gowardhan, Gokul, Nandagaon, and Barsana, where Holi rituals are particularly famous. The traditional Lathmar Holi festival in Barsana is renowned worldwide.
In most regions, the Holi festival lasts for two days. The first day, known as Jalanewali Holi or Chhoti Holi, involves lighting Holi bonfires, also known as Holika Dahan or Kama Dahanam in South India. The second day, called Rangwali Holi or Dhulandi, is the main Holi day when people play with colored powder and water.
ALSO READ: Happy Holi 2023: Best 50 SMS, Messages and WhatsApp Wishes in English, Hindi, Tamil, Telugu, Kannada and Marathi
On the auspicious ocassion of the festival of colours, check the tithi, auspicious and inauspicious timings.
SUNRISE, SUNSET, MOONRISE, AND MOONSET ON MARCH 8
It is anticipated that the sun will rise at 6:39 AM on and set at 6:25 PM. The moon is expected to rise at 7:14 PM and set at 7:13 AM on March 8.
TITHI, NAKSHATRA, AND RASHI DETAILS FOR MARCH 8
The Pratipada Tithi will remain in effect until 7:42 PM, after which the Dwitiya Tithi will commence. The Uttara Phalguni Nakshatra will prevail up to 4:20 AM on March 9 and then after, Hasta Nakshatra will occur. The moon sign is believed to be in Simha Rashi up to 8:54 AM and then will take place in Kanya Rashi. The sun sign will be seen in Kumbha Rashi.
SHUBH MUHURAT FOR MARCH 8
Drik Panchang has stated numerous muhurats among which the Brahma Muhurta will be effective from 5:01 AM to 5:50 AM while the Godhuli Muhurat is likely to take place from 6:23 PM to 6:47 PM. Additionally, the Vijaya muhurat will be observed from 2:30 PM to 3:17 PM, and the Sayahna Sandhya muhurat will be held from 6:25 PM to 7:38 PM.
ASHUBH MUHURAT FOR MARCH 8
One of the significant timing of which people need to be aware is Rahu Kalam, which is generally considered inauspicious and occurs between 12:32 PM and 2:00 PM. Another muhurat is Gulikai Kalam, which is expected to take place from 11:04 AM to 12:32 PM. Dur Muhurtam muhurat is relevant from 12:09 PM to 12:56 PM. Additionally, Yamaganda muhurat is scheduled for 8:07 AM to 9:36 AM, while Baana muhurat occurs in Chora from 6:33 AM on March 9 to full night.
Being aware of these timings can assist individuals in scheduling their tasks or circumventing any adverse consequences.
Read all the Latest News here