Horoscope Today, 19 March, 2023: Astrological Prediction For All Zodiac Signs on Sunday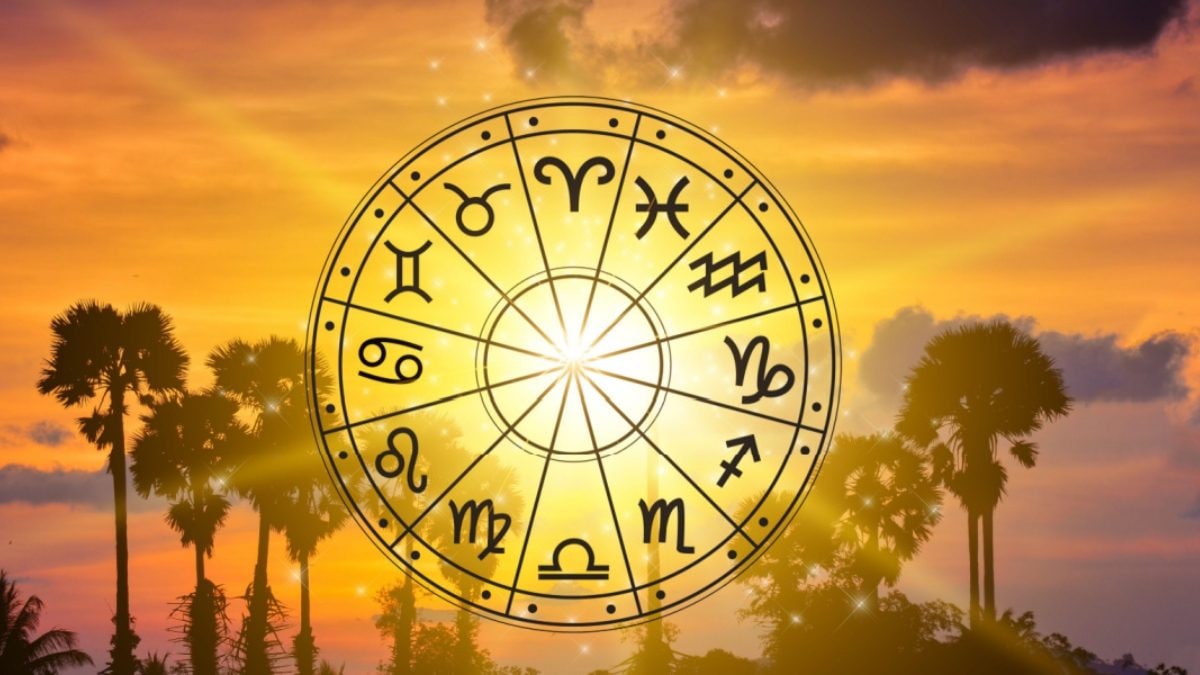 Oracle Speaks, 19 March, 2023: From Aries to Pisces, Know How Your Day Will Turn Out on Sunday. (Representative Image: Shutterstock)
People with Taurus sun sign make sensible and timely use of the new opportunity coming their way; There is a likelihood of a new source of income for Geminis

ARIES: MARCH 21-APRIL 19
Nothing shall drastically get altered in your life, if you choose to go back to your old passion. You may at times feel stuck in a sedentary life, this should help you gain momentum. It's just a passing phase. Money matters will also begin to move in a week's time. Some of you may also feel like bringing home a pet for mental comfort. You will feel better by engaging with old pals rather than building new bonds and new contacts.
LUCKY SIGN: An open gate
TAURUS: APRIL 20-MAY20
Make sensible and timely use of the new opportunity coming your way. The assignment that you're currently working on might be gradually gaining momentum. You may have created some steep benchmarks for yourself, they might look discouraging at times. Matters of home must be settled within the home boundaries. Following a new health routine would make you mentally more active.
LUCKY SIGN: A rose petal
GEMINI: MAY 21- JUNE 21
A thought of renovation of sorts may begin to occupy your mind space. It is likely to take shape too. There is a likelihood of a new source of income coming your way. It will ask for a good amount of time and commitment and you may be willing to do it now. There seems to be a new streak of confidence in you to explore options. The energies are positive and all that was troubled and negative in the past take a backseat. It's a good time for traders, professionals in real estate and small business owners.
LUCKY SIGN: A buddha statue
CANCER: JUNE 22- JULY 22
Typically, a time to wait and watch. But if you're focused on action-oriented plans, it's time to take a break. The tried and tested resources can be banked upon. Someone at work wants to share your limelight. Stay cautious of the changing environment at the workplace, it may not necessarily be in your favour. Home is peaceful and dependable too.
LUCKY SIGN: A portrait
LEO: JULY 23- AUGUST 22
A new journey begins towards a commitment. An aggressive approach with a calculated risk may help you progress. Use your natural charm to build your network. Your magnetic personality may attract people and make them take notice of your inputs and thoughts. Domestic front may have some disturbance. An unplanned get together will be like a welcome break and rejuvenate you.
LUCKY SIGN: A box of sweets
VIRGO: AUGUST 23-SEPTEMBER 22
Someone popular in their field might meet you for your expertise. You may decide to experiment with something currently trending. A secret will be tough to hold on, but you're recommended to keep it safe. If you're struggling with morning workouts, mid mornings may be a better time temporarily. Try not to mix business with close relationships.
LUCKY SIGN: A name tag
LIBRA: SEPTEMBER 23- OCTOBER 23
This time would seem like nothing is pacing ahead, but that might be a false alarm. You might not be able to see anything or investigate any new development coming up. But this is as temporary as crossing a tunnel. Soon there will be ample of light for you to plan and progress with life. Talks of your promotion may resurface again.
LUCKY SIGN: A walking stick
SCORPIO: OCTOBER 24 – NOVEMBER 21
Beautiful things happen to people with a good heart. You have been genuine in your approach so far and this shall help you progress a great deal. Your domestic help may suffer from health issues. Do offer help if possible. Electronic gadgets and their shopping may keep you busy. You may have been thinking to buy a new property, this seems to be a right time to investigate more.
LUCKY SIGN: A wooden box
SAGITTARIUS: NOVEMBER 22 – DECEMBER 21
Luck is on your side if you're planning to shop and spend good time with friends. Gardening may be a good hobby and is likely to generate a business idea too. There is an issue with the momentum of your work, you may have to change a few mechanisms to get better pace. A trip to another city for leisure is on the cards.
LUCKY SIGN: Pink flowers
CAPRICORN: DECEMBER 22 – JANUARY 19
You may have to attend a ceremony with the family. Buying a new vehicle may be on your mind. You are likely to find a good deal by end of this month. Do not criticize any of your close family members in public, they would get to hear about it sooner or later. You have a spark to manage things well, channelize your energy into something at a higher scale.
LUCKY SIGN: A brand new coin
AQUARIUS: JANUARY 20- FEBRUARY 18
Be considerate to your friend who is in need now. Old patterns from a few years back may see a repeat and you will be able to identify them. You love experimenting but since it's not well researched, things don't end up too well. A marriage is likely to get postponed further. Your wish to reach out to someone you really admired may get fulfilled. A partnership is not recommended at this stage.
LUCKY SIGN: An aquarium
PISCES: FEBRUARY 19 – MARCH 20
You may not be able to measure the returns offered against your work and that may be frustrating. You are desperate to make things work at both personal and professional level. The cure to loneliness may be found in reconnecting with the old. The weather may disrupt your travel plans. Beware of any online fraud. Your parents may have a solution to your problems, just reach out to them. Teacher and students have a busy week ahead.
LUCKY SIGN: Tangerine plates
(The author is Pooja Chandra, Founder, Citaaraa – The Wellness Studio, www.citaaraa.com)
Read all the Latest News here